Tree Removal Services in Lake Forest, CA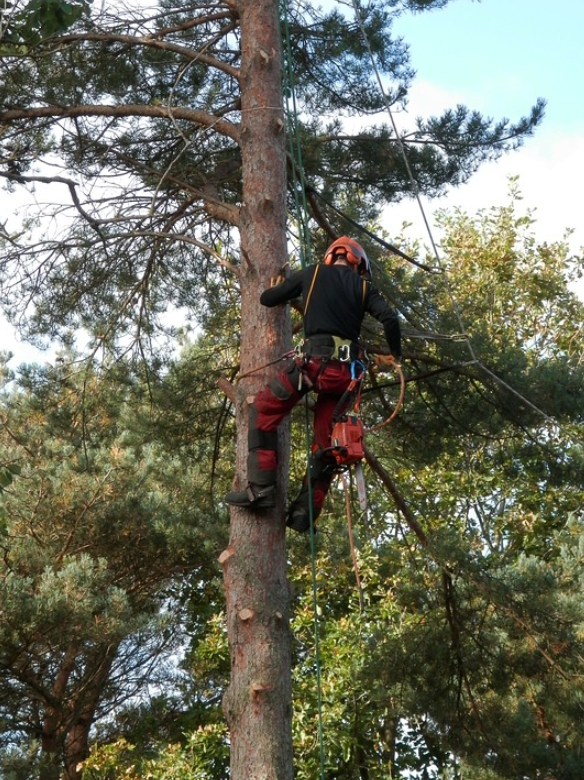 Lake Forest is a beautiful city with many great things available to its residents, including some really lovely homes with lots of green space around them. Trees are also something that you will find throughout many areas of this community.
For many homeowners, their trees are a major part of their property. Therefore, it is important to ensure that your trees are taken care of properly so that they can continue providing you with the benefits they provide, such as shade and cooling during the hot summer months. One way to do this is to hire Lake Forest Tree Care for your tree removal needs. Our company has been in business for years, and we have an excellent reputation among our customers based on our quality craft. We also offer competitive rates, so there's no need for you to worry about breaking the bank when it comes time to remove your trees.
If you live in Lake Forest, give us a call for all of your tree care needs. Contact Lake Forest Tree Care today at (949) 539-0051 to get free estimates on removing the trees from your property.
Reasons Why You Need To Remove Trees
Large Dead Branch
When your tree has a large dead branch, it can be quite dangerous. It's important to have the tree removed before it falls and causes any damage, injury, or worse – death.
Trees are Not in Good Health
Trees that are not in good health should also be removed. If a tree is infested with termites, has been struck by lightning, or broken in stormy weather, and the limbs are now dead – it should be taken down before it damages other trees around it.
Dead Tree
A dead or dying pine should be removed from your property if Lake Forest Tree Care notices its needles turn an orange-brown color before falling off. Dead trees may eventually fall during bad weather conditions such as high winds or a storm. If you have an old unused tree on your property that's just taking up space, then Lake Forest Tree Care can take care of removing it for you. We also offer free estimates when we inspect the job site, never any surprises after the work.
Leaning Towards Your Property
Lastly, if Lake Forest Tree Care observes a tree leaning towards your property, it should be removed. If there's the slightest chance of damage to your home or any other structures on the premises – Lake Forest Tree Care will remove that dangerous tree from your yard.
How do Professionals Remove a Tree?
Tree removal professionals will first pressure wash the area around where they're planning to cut. This is done to prevent any debris or dirt from damaging your property, grass, and landscaping near the tree during removal.
Next, Lake Forest Tree Care experts will make a notch in the base of the trunk with a chainsaw. They'll then use ropes and pulleys to slowly bring down that part of the tree until it's detached completely.
Once all roots are removed, Lake Forest Tree Care expert arborists will remove any excess bark not to attract termites or other insects that could damage neighboring trees on site. 
Do Tree Roots Keep Growing After You Cut Down the Tree?
If the arborists don't remove all the roots, then yes. Lake Forest Tree Care professionals want to ensure that every root is removed because it can be unsightly and potentially harmful to other trees or structures on your property.
To avoid this, Lake Forest Tree Care arborists will cut down any small branches close to the ground before cutting off the trunk of a tree with chainsaws. Afterward, Lake Forests' arborists will use a wood chipper to finish chopping everything else into tiny pieces of mulch for you!
Hire Lake Forest Tree Care for Your Tree Removal Needs
Lake Forest Tree Care offers a comprehensive tree removal service in Lake Forest, CA. Our process begins by assessing what's best for you and only uses the appropriate equipment needed to remove any tree safely without damaging anything around it – even if it's on a hillside. Lake Forest Tree Care is more than happy to help by providing excellent tree service with fast response times, quick scheduling availability, and great customer care when it comes to our customers' timeframes. Contact us today at (949) 539-0051.