Tree Cutting Services in Lake Forest, CA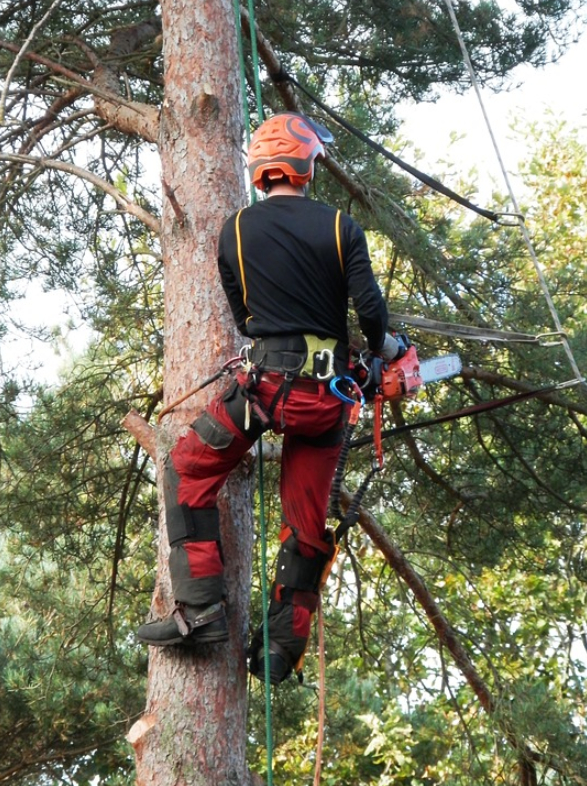 It can be difficult to keep up with the maintenance of your trees. Tree cutting services are crucial to maintaining healthy and aesthetically pleasing trees that will not pose a safety hazard for you or your neighbors. The best way to find out if it is time for tree trimming is by contacting Lake Forest Tree Care. We specialize in residential tree care and removal services, including tree cabling and bracing, stump grinding, storm damage cleanup, and more! We're dedicated to minimizing the impact on the environment while providing quality service at competitive rates.
Give us a call at (949) 539-0051 to get free estimates and quotes.
More About Lake Forest Tree Cutting
Tree cutting is a process where we remove the higher limbs of a tree to shape it and allow light through to lower branches. This allows for better air circulation, which can protect against diseases, insect infestation, or rot. Tree trimming also helps maintain healthy trees by controlling excess growth on their crown. At Lake Forest Tree Care, we use appropriate tree-cutting techniques that will not harm nearby structures or plant life during the removal process.
Lake Forest Tree Care is a professional company that offers tree cutting services in Lake Forest for residential and commercial properties. We take pride in maintaining a high level of customer service by using the latest technology to locate trees for cutting, provide quick estimates, and completing your project within your budget.
Deciding when to cut down a tree can be difficult, but we are here to help you make an informed decision on what is best for you! Contact us today at (949) 539-0051 so that we may answer any questions or concerns about our services.
What Type Of Services Do We Offer?
Our team offers residential tree care such as pruning and removal services, including stump grinding, so that you may enjoy the natural beauty of trees on your land without worry about any potential dangers. Lake Forest Tree Care also specializes in commercial-grade projects such as storm cleanup, landscaping maintenance programs, and more. Contact us today at (949) 539-0051 with any questions or concerns regarding our services.
Reasons for Tree Cutting
The Tree is Unattractive and Hard to Maintain
Trees are a significant part of the aesthetic quality of your property. If they start to look poorly maintained or grow in an area where it is not desired, you might want to consider tree cutting services.
The Tree is Unsafe
Trees that have grown too close to power lines or other structures can be hazardous and need professional intervention. Old trees may also become unsafe as they age, leading them to fall on someone passing by — so we encourage cutting those down before any harm occurs.
To Let The Sun In
If your tree is blocking the sunlight to a certain area, then you might want to consider cutting it down. This will allow more sun onto that location and can make for an excellent addition to any property.
The Tree Is Dying
We understand how difficult this decision can be. Still, if the tree poses a risk of falling or has died altogether–then we recommend having them removed from your land as soon as possible to avoid future problems.
The Tree Causes Damage To A Structure
If a tree has grown so large that it causes damage or stress on nearby structures, we may recommend cutting the tree down, as this will be cheaper than repairing any damages caused by the roots over time.
To Create Space
A tree in an area where it is not desired can be cut down to create more space. This is typically done when someone needs space for new buildings or construction.
When to Cut Down a Trees
If you're unsure if it's time to cut down your tree, contact Lake Forest Tree Care, and we can assess the situation. We offer free estimates so that you know what work will be completed before any money changes hands.
Lake Forest Tree Care: The Right Choice For You
We specialize in residential and commercial tree care, including storm damage cleanup and removal services like pruning or stump grinding. We work hard to maintain our reputation as a trustworthy company by using the latest technology for locating trees when cutting them. We also provide accurate estimates, so you're never surprised with charges you didn't expect. Contact us today at (949) 539-0051 if you have any questions about how we could help your property – we are happy to answer all of your concerns.