Arborists in Lake Forest, CA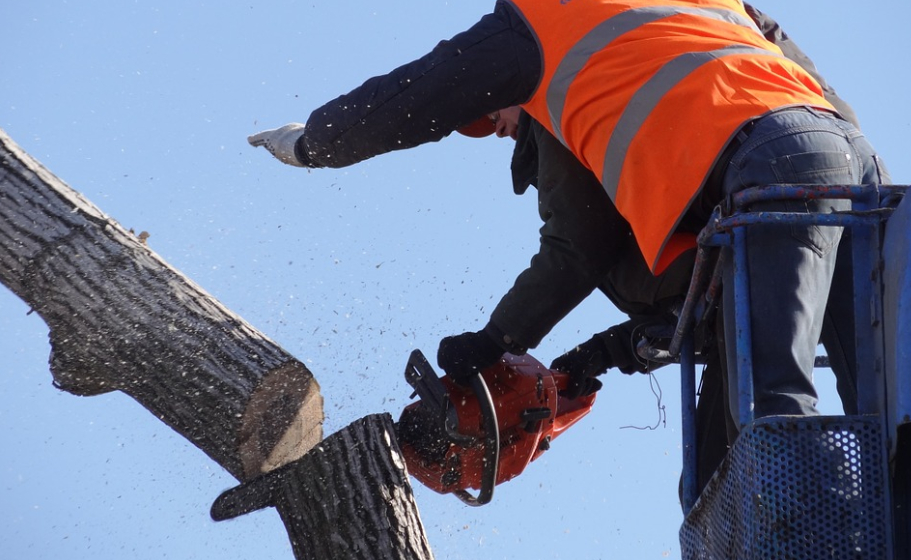 If you need help with tree services, then Lake Forest Tree Care is the perfect company for you! We are a family-owned and operated business that has been providing excellent trees service for years. Our arborists in Lake Forest have decades of experience in horticulture and in caring for all types of trees, plants, shrubs, and other vegetation. Whether it's pruning or treating an infestation problem such as insects or diseases, we can help you keep your property beautiful year-round.
We offer free estimates for homeowners who want to learn more about their options. Call us today at (949) 539-0051 to schedule yours.
What Does an Arborist Do? 
An arborist can help with pruning or other tree-related services such as applying pesticides/herbicides to infested areas. An arborist is a person who specializes in the care and maintenance of trees, usually hired by people to make sure that their trees remain healthy, safe, and attractive for many years into the future. They are typically hired by individuals wanting assistance with keeping their trees alive – this could be anything from making certain they're not diseased or dead to trimming them so they grow beautifully without any clutter around them. If you need help with your trees we offer free estimates for homeowners who want more information about what our service entails. 
Contact us today at (949) 539-0051 or message us through the contact form on this page.
Why You Should Hire Professional Arborist
Investing in an arborist is a good idea for many different reasons. Here are just some of the benefits that you might enjoy as a result.
To Save Time and Money
If you hire professional help from Lake Forest Tree Care when necessary, then we'll be able to identify problems before they actually happen. You won't have to spend hours inspecting your property in order to find out that something needs repair because one of our professionals will do this work for you quickly without affecting anything else around them. You could potentially save money by getting rid of unneeded tree service work before it becomes necessary.
To Help Keep Your Property Beautiful
You'll be able to enjoy all of the benefits that come from having healthy and attractive trees on your property year-round because we will make sure that everything is taken care of for you. Your trees will be healthier overall, which means they will require less maintenance over time and won't end up dying prematurely due to neglect or improper care.
For The Safety of Your Home
When trees are improperly maintained, then they can become a hazard to the safety of your home. The limbs could fall and damage power lines or end up on people below at any time, which is why it's so important for you to hire an arborist like us who will take care of things properly.
The Work is Done Perfectly
An arborist is somebody who knows what they're doing and will be able to get in, take care of things, and then leave your property without any evidence that anything was done. They'll make sure everything looks great so you can enjoy the benefits of having beautiful trees on your property with minimal effort required on your part.
To Keep Your Trees Safe from Insects or Diseases
Lastly, an arborist can help with treating infestations problems such as insects or diseases which would otherwise require a lot more work for you to do yourself if left untreated. This could save you time (and energy) down the line while also preventing tree damage by keeping everything taken care of early before it even becomes an issue.
Other Tree Services Offered by Lake Forest Tree Care
Lake Forest Tree Care offers a variety of tree services to homeowners who need our help. These include: 
Tree Removal

Stump Grinding

Stump Removal

Tree Pruning

Tree Cutting

Residential Tree Service

Commercial Tree Service

Tree Chipper

Bush Trimming

Tree Cabling and Bracing
Learn more about what we offer at Lake Forest Tree Care by contacting us today at (949) 539-0051. We are happy to answer all of your questions, provide free estimates when necessary, and schedule appointments with little notice if possible based upon availability. 
Why You Should Hire Lake Forest Tree Care Arborist
If you want to take care of all your tree service needs from the beginning, then hiring Lake Forest Tree Care is a great idea. We can help with any type of tree-related work, whether it's pruning or something else entirely. Contact us today at (949) 539-0051 for more information about how we could assist you and make sure that your trees are healthy and beautiful.