Tree Pruning Services in Lake Forest, CA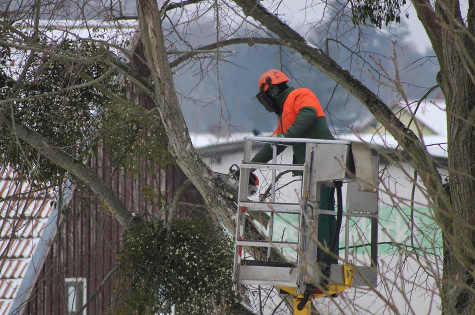 Tree pruning is a term that has been used for many years to describe the process of trimming and shaping trees. It is important to know how this service can be beneficial in order to make an educated decision about whether or not it would benefit your property.
More About Lake Forest Tree Pruning
Tree pruning services are a necessity for many homeowners in Lake Forest. As we all know, trees grow and need care to stay healthy. But if you don't have the time or skills necessary to do it yourself, Lake Forest Tree Care professionals can help. We will provide everything from tree planting and removal to simple trimming that is needed every year. With our professional experience, we can assess your needs and create a plan of action tailored specifically for your property. If you're looking for tree pruning services in Lake Forest then look no further, Lake Forest Tree Care is the right choice.
Contact us at (949) 539-0051 or message us through the contact form on this page to get free estimates.
Hiring professionals may seem like an expensive choice but when considering how much work would be required, the cost becomes more justifiable as well as beneficial because they know what they're doing while most people don't.
We have a variety of tree pruning services available for homeowners in Lake Forest, and we're happy to answer any questions you might have about them. Our experts will come out and perform an assessment so that they can give you some advice on what is best for your property. Contact us today at (949) 539-0051 to get free estimates and quotes.
Benefits of Tree Pruning
Tree pruning is the process of removing dead, diseased, and dying branches to maintain good health. It can also be used as a way to keep trees at their desired size when they are too big for the space allotted in your yard. Tree trimming services will help with that problem so you don't have any more issues with overgrown trees or bushes in Lake Forest, California.
You may not know why tree trimming benefits humans but it's actually because there is less debris on the ground which could cause damage during storms like mudslides or wildfires. If we take care of our environment now then future generations can continue living without these dangers.
What are the Disadvantages of Tree Pruning?
There are some things to be wary of when you consider tree pruning, the most obvious being that it can cost a lot. Tree trimming services typically vary in price depending on what they do and how big your trees or bushes are. There may also be issues if you have overgrown shrubs because sometimes these branches become too heavy for the other foliage to support them so they could fall off during storms or high winds making debris scatter everywhere.
When Should Tree Pruning be Done?
You should have your tree pruned as soon as possible, especially if it is overgrown. If you wait too long and the branches start to interfere with power lines or another object then there will be a higher price for this service that can cost thousands of dollars. Hiring Lake Forest Tree Care professionals ensures that the work will be done properly so you don't need to worry about damage happening any more than what may occur naturally.
Different Methods of Tree Pruning
The two primary ways to do this are by either topping or thinning.
Topping is done when there are dead branches, limbs that have grown too long, and for some other reasons. Thinning removes excess wood in order to keep the tree healthy while also improving its appearance. These differences will help determine what would be best for your situation so you can reach out to Lake Forest Tree Care professionals if you need more information about our tree services. Call (949) 539-0051 today.
Tree Experts in Lake Forest, California
Lake Forest Tree Care provides the best tree pruning in Lake Forest. We are an experienced company that is passionate about our work and has been in business for years. Our staff of licensed arborists can handle any size job and will exceed your expectations with their quality customer service and expert skill. We offer a variety of tree services for residential and commercial property which include tree removal, bush trimming, tree chipper, arborist, tree cutting, emergency tree services, and many more. Let us know if you need more information or want to request a free quote today. Feel free to contact us at (949) 539-0051.