Tree Service in Coto De Caza, CA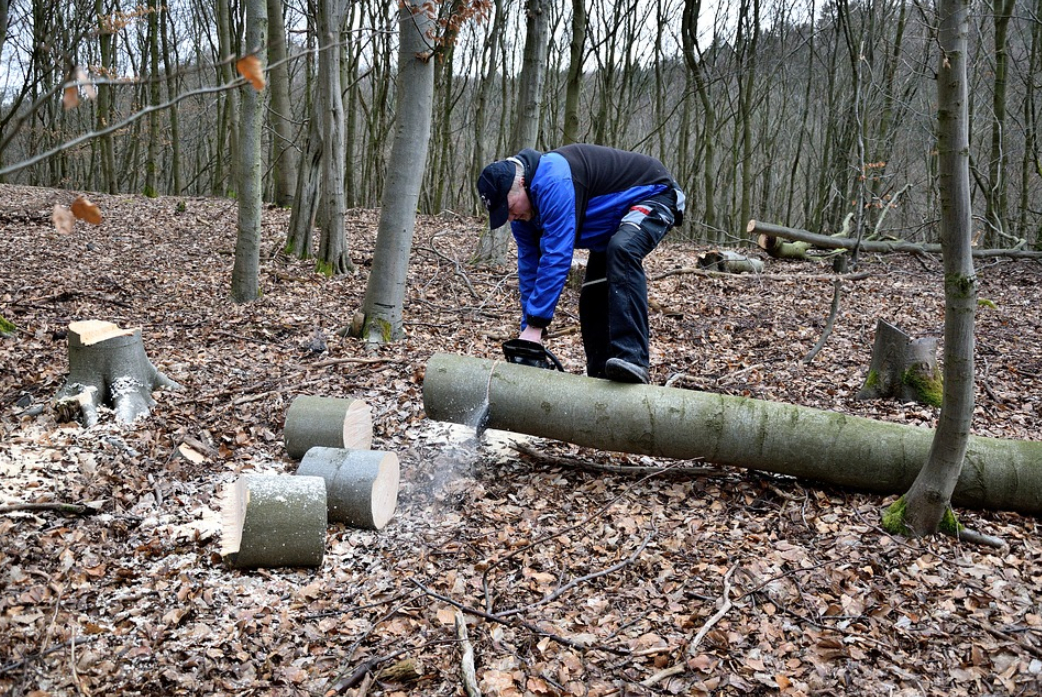 Caring for your yard is a big responsibility. Are you looking to have more time and space? Have you been thinking about hiring a professional tree service company? If so, Lake Forest Tree Care should be your first choice. We are proud of our work and will make sure that we provide the best customer experience possible. You can count on us to provide superior service with every job we do. We will show up on time, listen to what you want to be done, let you know what needs to happen beforehand, give suggestions when needed, get the job done quickly but safely, clean up afterward and answer any questions or concerns up in the process. We're here for all of your tree care needs.
Lake Forest Tree Care in Coto De Caza, California
Hiring a professional tree care company like Lake Forest Tree Care can help you maintain the beauty of your Coto De Caza property. We offer expert advice on how to keep your trees healthy, as well as safe removal and trimming services that will save you time and money over the long run. Whether you need us to remove a dying or hazardous tree or just want our help with regular maintenance, we have got you covered! Give us a call at (949) 539-0051 today for more information about all of our tree services on Coto De Caza.
Reasons Why You Should Hire Us for your Tree Service Needs
One thing to keep in mind is that we take great pride in our work, so when you hire Lake Forest Tree Care, it will be done right the first time with safety as our utmost priority. We also want to make sure that your trees are healthy because they provide many benefits to your home and property, such as protection from harsh weather conditions like strong winds or heavy rainfall, which can cause damage to other parts of your home or garden. They also add beauty and character to any landscape.
Our Services in Coto De Caza, California
Stump Grinding
When a tree is removed from your property, the stump must be ground down as well so that there's no chance of regrowth and other issues such as soil erosion can't occur. It also helps to restore the original state before any invasive plants grow in the area. We will remove all stumps on your lawn with our expert services.
Tree Pruning
At Lake Forest Tree Care, we offer professional pruning services, whether you need help shaping up just one branch or rejuvenating entire sections of branches. This service includes trimming away the deadwood, which prevents insects from infesting certain areas while encouraging new growth.
Tree Doctor
This service is for those who need a tree doctor. We will look at your trees and then assess what needs to be done so that they can live healthy lives, free from disease or other issues which may lead to their untimely demise. It's also important as the seasons change because certain diseases are more prevalent during different times, such as oak wilt in summer and powdery mildew in winter.
Emergency Tree Service
For any emergency involving fallen branches or downed trees due to high winds, an earthquake, or fire damage, we offer 24-hour emergency tree care services where you just call us anytime day or night, and we'll get right over there with our team ready on standby.
Tree Cabling and Bracing
When trees grow too close to power lines, it can cause them to fall over. This is why you should hire a tree service company like us who will come out with our cabling and bracing equipment so that the risk of these accidents is less likely. We also offer services for when natural disasters such as hurricanes occur in your area or other extreme weather situations that may damage your trees' roots.
Arborist
We are a certified arborist company with the knowledge and expertise to care for any type of tree. We will go over your property, assess what needs to be done, recommend certain treatments such as fertilization or insect control, and then get started on our services, including annual pruning inspections and more!
Stump Removal
If you need help getting rid of those pesky stumps left behind after clearing out part of your yard or if one has fallen from high up in the air onto your lawn without hurting anything else nearby, we have got you covered. Just call us anytime, day or night, so that we can come out right away no matter where you're located in Coto De Caza.
Tree Cutting
We offer a tree cutting service. Whether you want to clear out a section of your lawn or have an entire tree taken down, we've got it covered. We also do stump removal and grindings for those who need them so that the area can be restored to its original state before any issues arise in the future with soil erosion, invasive plants infesting certain areas while others are struggling for sunlight because their branches were removed due to overcrowding.
Tree Chipper
We offer a tree chipping service for residential and commercial properties when you need to get rid of the fallen branches, brush, limbs, or other types of vegetation from your property. We make it easy by removing all the debris so that you don't have to worry about taking care of this on your own time while also reducing the risk of wildfires in dry areas with more than one acre around them.
Service Areas Around Coto De Caza That We Service
Lake Forest Tree Care takes pride in providing expert services not only within our hometown limits but also across many different cities in Southern California, including Rancho Santa Margarita, Mission Viejo, Lake Forest, Laguna Hills, San Juan Capistrano, Laguna Woods, Laguna Niguel, Aliso Viejo, Dana Point, San Clemente, Laguna Beach, Irvine, Lake Elsinore, Tustin Foothills and Tustin. Give us a call at (949) 539-0051 today to find out more about our tree services.
Choose Lake Forest Tree Care Today
We are happy to be your go-to choice for any work you need with trees on your property. Our team will go out of their way not only to make sure that everything goes smoothly, but they'll do whatever they can to exceed your expectations as well. Give us a call at (949) 539-0051 today so that we can get started on your project right away – no matter what it is or when it needs doing.