Lake Forest Stump Grinding
Stump Grinding Services in Lake Forest, CA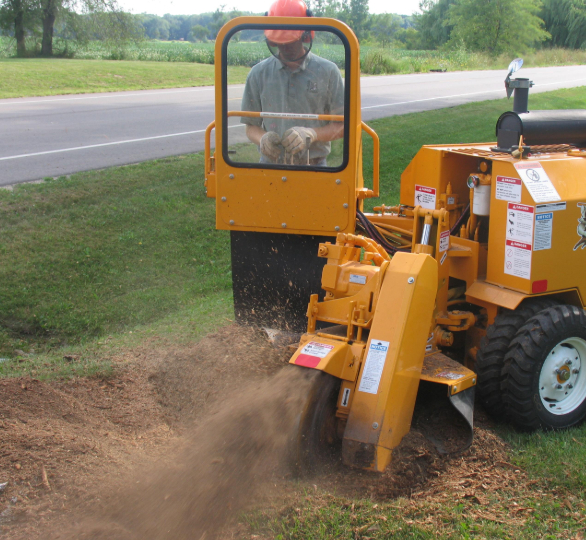 Lake Forest residents and business owners know the importance of maintaining a healthy environment. A clean yard is aesthetically pleasing and helps reduce the risk of potential diseases and pests that can harm your family. At Lake Forest Tree Care, we offer stump grinding services in Lake Forest, CA, for residential and commercial property managers. Our experienced team has been providing this service for years with worth of experience in the field. We are committed to ensuring that all work completed meets or exceeds our customer's expectations by delivering prompt service at competitive rates.
Contact Lake Forest Tree Care today about Lake Forest stump grinding services. Call us at (949) 539-0051 to schedule an appointment, and we'll be there right away. If you have any questions, please feel free to call anytime. We're happy to talk with you.
About Lake Forest Stump Grinding
A stump grinding is removing a tree stump by grinding to prevent the growth and spread of disease. Lake Forest Tree Care has been providing this service for years. We have experience in removing stumps of all sizes, including medium-sized trees with as little as twelve inches above grade and up to giant sequoias taller than 150 feet high. Stump grindings are done with heavy-duty machines that cut off entire trunks below ground level without leaving any sawdust or debris behind. The result will be a surface clean enough to plant grass seed right away, which can eliminate erosion problems and provide protection from wildfires.
The best way to remove or grind any tree stump on your property is through professional services provided by Lake Forest Tree Care. Any time there's been a loss of life or injury due to falling trees caused by storms or human negligence, call these experts first because they can find ways around those issues that would not be possible without their expertise. 
Contact Lake Forest Tree Care at (949) 539-0051 to get free estimates and quotes.
Benefits of Stump Grinding
It reduces the chance of a tree root from growing up into your foundation or coming in contact with electric lines.
Removing stumps will also reduce the need for constant mowing to keep grasses and weeds down, which can help prevent wildfires and erosion on hillsides. 
To the beauty of your property by getting rid of unsightly tree stumps and to help reduce the risk for accidents on stairs, sidewalks, balconies, or patios.
What is the Difference Between Stump Removal and Stump Grinding?
Stump grinding will reduce a stump to about one inch thick, whereas the removal process often only breaks up the top of the tree. Lake Forest Tree Care can grind stumps of any size without damaging property or causing safety hazards in and around your home. 
Grinding eliminates roots as well as preventing fires from spreading. In addition, it reduces mowing issues by removing stumps that are near curbs or gates for easy access into flowerbeds too.
Reasons Why You Need to Grind Stumps
The first and most obvious reason is that you will be left with a clean, fresh look without an unsightly stump. You may also want to consider removing stunted trees that are not healthy or too close to structures for safety reasons. Finally, getting rid of the roots can help prevent pest infestations on your property, such as termites and other wood-destroying insects.
Tree Services Offered by Lake Forest Tree Care
Lake Forest Tree Care offers various services, including tree removal, bush trimming, stump grinding, tree pruning, tree doctors, tree cutting, arborist, tree chipper, tree cabling and bracing, many more. Give us a call at (949) 539-0051 to get free estimates.
Why You Should Work With Lake Forest Tree Care
We are Lake Forest's leading tree care experts, and we've been in business for years. We are licensed, bonded, and insured; most importantly, though: we care! Lake Forest Tree Care offers a wide range of services to help you maintain your property by providing quality stump grinding or removal at an affordable price. You can count on us for expertise and customer service, which is second-to-none with every job. Our friendly team loves what they do, so you'll see it in the work that goes into their high standards. 
To learn more about our Lake Forest Tree Care services, contact us at (949) 539-0051 or message us through the contact form on this page. Call now to get free estimates and quotes.