Tree Service in Ladera Ranch, CA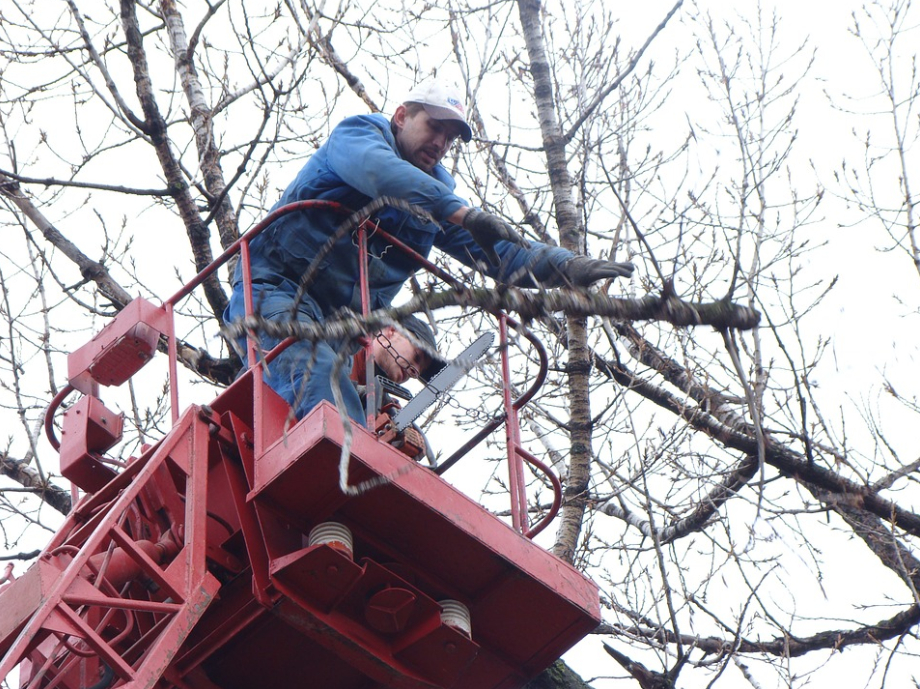 If you have ever had to call a tree service company, you know how stressful it can be. There are so many companies out there, and they all seem to offer the same services. How do you choose which one is right for your needs? We want to make that decision as easy as possible for homeowners in Ladera Ranch, California, by helping them understand what we can provide for their homes.
Give us a call at (949) 539-0051 or message us through the contact form on this page to get free quotes and estimates.
About Lake Forest Tree Care
Lake Forest Tree Care specializes in customizing our tree care services in based on each customer's individual needs and budget constraints, so no matter what type of trees or brush need removing from your property, we will work with you! Our team will give free estimates before any work begins so that customers know exactly what they're getting into before committing. All of our employees are certified arborists, trained to have the skills and qualifications necessary for any job. We are also experts in tree safety, providing services such as removing dead or hazardous branches without damaging your property.
Every employee at our company is highly skilled at what they do and can offer a wide range of expertise to improve the health of trees on residential and commercial properties.
We work closely with customers so that we can cater our service offerings according to their needs – from cutting down an old oak tree because you want more light into your living room, trimming out some overgrown bushes along your house's foundation, taking care of one limb that has taken up too much space in the yard—we will always make sure whatever project you choose is done right.
Call us at (949) 539-0051 to get free estimates.
Our Quality Yet Affordable Services in Ladera Ranch
Tree Doctor
A tree doctor is an inspection to assess the health of a tree and recommend necessary treatments. If your trees need treatment or if storms have weakened them, we can help you restore them so that they will be healthy for years to come!
Tree Pruning/Removal Services 
Tree pruning is an essential part of good maintenance – it helps keep trees looking their best while preventing insects from setting up camp and damaging leaves, branches, and trunks. Tree removal services remove dead or hazardous limbs with ease using our specialized equipment. We also offer a stump grinding service to cut down on messes left behind after work has been completed—no more ugly stumps ruining your property.
Emergency Tree Services
If disaster strikes during those times when no one else is available to help, we will be there when you need us most. We offer emergency tree services for customers in Ladera Ranch who have suffered storm damage and are in dire need of assistance from a professional team! Contact Lake Forest Tree Care right away if this describes your situation to do our best to get things back on track as soon as possible.
Arborists
A certified arborist is someone with special training or qualifications in the care and management of trees. They work with homeowners and business owners alike to prevent future problems such as decay by performing an inspection every year; they also provide treatment options for any diseased branches found during their inspections. 
Bush Trimming Services
It's not just about removing tree limbs – bush trimming is vital in reducing fire hazards near buildings or other flammable objects on your property while also creating better views. We specialize in this service so that you can be sure we will provide results that meet all safety requirements as well as any aesthetic desires you may have for your property. 
Tree Cabling and Bracing
If your tree is bothered by ill winds, we can install a durable cable system that will keep it safe from damage. This service also helps to save the life of trees during times of drought, as they are typically less susceptible to insect infestations and other problems while their roots still have access to water.
Tree Cutting
Tree cutting services can help maintain clearance on certain properties or remove unwanted brush, so you don't need to worry about hindering visibility when leaving or entering areas such as driveways. It's not just for homeowners – business owners who want improved safety and maximum efficiency in travel time often choose this service. We'll get rid of any branches without damaging surrounding foliage.
Commercial Tree Service
We offer commercial tree service for Ladera Ranch companies that need assistance with everything from storm damage to general upkeep. We will assess the health of trees, make recommendations for treatments and maintenance, and perform all necessary services on-site as needed.
Residential Tree Service
Residential tree service is perfect for homeowners with a small number of trees on their property. We offer complete care for your trees so that you can be sure they are healthy and beautiful all year long.
Locations We Service
Lake Forest Tree Care is a tree care company that has been servicing Ladera Ranch and the surrounding areas, including San Juan Capistrano, Mission Viejo, Laguna Niguel, Laguna Hills, Laguna Woods, Rancho Santa Margarita, Dana Point, Aliso Viejo, Lake Forest, Laguna Beach, San Clemente, Irvine, Costa Mesa, Tustin, and Tustin Foothills for years. We work hard to provide quality service at an affordable price while also protecting your property from damage. Let our arborist take a look at your trees and give you an estimate on what it would cost to get them trimmed or removed. Call us today at (949) 539-0051.
Talk to the Best in Tree Care Needs in Ladera Ranch
We care about your property as if it were our own because we know how devastating storms or other natural disasters can be to trees located on private property. Talk to our qualified arborists today about any of your tree care needs in Ladera Ranch, CA, and we will do our best to meet them. Dial (949) 539-0051 now.