Rancho Santa Margarita Tree Care
Tree Services in Rancho Santa Margarita, CA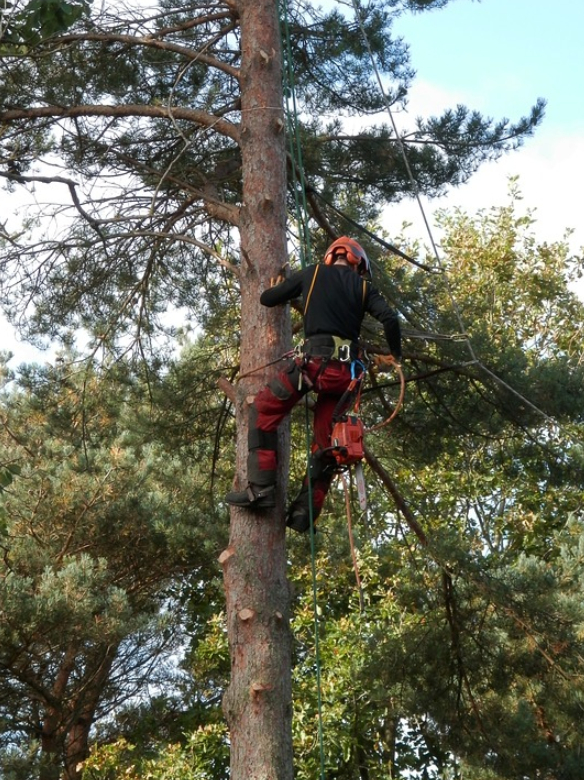 Safety is a top concern for homeowners, and that's why it is so important to hire Lake Forest Tree Care in Rancho Santa Margarita to take care of your tree needs. Trees are beautiful, but they can also be dangerous if not properly cared for. Hiring our professionals will save you time and money. 
Lake Forest Tree Care provides expert services like pruning, fertilizing trees, removing dead or diseased limbs, trimming branches, and more. We have been providing quality tree care services for years to help homeowners maintain their property values by keeping trees healthy and attractive.
We are the go-to tree care experts in Rancho Santa Margarita, so call us today at (949) 539-00511 for a free estimate and you'll be on your way to enjoying the beauty of healthy trees again. 
Why You Should Hire Lake Forest Tree Care Professionals
There are many benefits of hiring us as your tree services provider. Some of these benefits include:
High-Quality Services
Lake Forest Tree Care only uses top-quality products to ensure your tree survives harsh weather conditions or insect problems. Additionally, we use industry-leading techniques to help preserve trees in Rancho Santa Margarita homes while providing maximum value at every turn. Our experts have years of experience and can work on everything from trimming branches to removing hazardous limbs using state-of-the-art equipment.
Free Estimates
We offer free estimates in Rancho Santa Margarita without any obligation to hire us. So, if you're considering a tree service company for your home or business, then give Lake Forest Tree Care a call and we'll come out to provide an estimate at no charge. 
Convenience  & Satisfaction Guaranteed
Lake Forest Tree Care offers the convenience of working with professionals who know their way around trees, so homeowners don't have to worry about hiring someone else or getting stuck on confusing terms like "cabling." Our team is fully licensed and insured, so not only can you rest easy knowing that we will take care of all your needs, but also your family members are protected from injury. We won't be satisfied until you are 100% happy with our services. Plus, we offer affordable prices.
Rancho Santa Margarita customers deserve to know about the benefits of hiring Lake Forest Tree Care as their trusted tree care experts in Rancho Santa Margarita. We have all the necessary training and equipment necessary to keep trees healthy and attractive while providing homeowners peace of mind that they're making a safe decision by giving us a call today.
Our Tree Services in  Rancho Santa Margarita, California
Tree Doctor
Tree doctor is a specialized service that is performed routinely to identify any issues with your tree and take care of them. Our arborists can spot a problem before it becomes more severe, such as a sudden branch breakage caused by an insect infestation or decay from improper watering.
Tree Removal
If you have trees on your property that are no longer needed for whatever reason, we'll remove them so they don't become hazards anymore. We offer free estimates in Rancho Santa Margarita for all our services, so give us a call at this number: (949) 539-0051, and one of our representatives will be happy to answer any questions you may have about the process.
Tree Cabling and Bracing
To prevent hazardous limbs from falling on your property, we offer cabling and bracing services that will help secure the tree in place. When a limb breaks off, it can cause other branches or even the entire trunk of the tree to fall.
Commercial Tree Services
We also offer commercial tree care services like removing overgrown shrubbery, pruning large evergreens near buildings, trimming hedges, and any other job that needs to be done.
Emergency Tree Service
Make sure your property is safe by calling us at (949) 539-0051 when you need emergency tree removal in Rancho Santa Margarita or a nearby location. We offer 24/hour service for those times when an unexpected storm comes through, and the trees are left hanging dangerously near power lines or homes. We'll take care of it so don't worry about a thing. 
Tree Cutting
If you have an overgrown tree on your property and want to trim them back, we provide top-quality services without delays like most companies do today. Our experts will show up promptly with all their equipment ready to go so homeowners around Rancho Santa Margarita can relax and get their trees trimmed back.
Tree Pruning
If you want to keep your yard looking nice, we offer tree pruning services that will help make it look better than ever before. We'll trim away all the dead or dying branches on your property so homeowners around Rancho Santa Margarita have a higher quality of life with fewer worries about what's going to happen on their property next.
Bushes & Shrubs Trimming 
We also provide shrub and bush trimming service for those times when they are getting out of hand in front of your home or business. Our expert teams know how to properly cut them down without damaging the other plants nearby, so our customers don't lose everything at once.
Stump Grinding & Stump Removal
We're experts in taking care of dead or diseased trees that need to be removed. We offer stump grinding and removal services, a more eco-friendly way to dispose of your unwanted tree stumps.
Location We Service
For years, we have worked with clients from Rancho Santa Margarita and other nearby areas, including Mission Viejo, Lake Forest, Laguna Hills, Laguna Woods, Aliso Viejo, Laguna Niguel, San Juan Capistrano, Laguna Beach, Dana Point, Irvine, Tustin Foothills, Tustin, San Clemente, Lake Elsinore, and  Corona. If you live in these areas and need any tree care service, just give us a call at (949) 539-0051. We're Rancho Santa Margarita's trusted experts in the area and will show up promptly to help you with anything that needs to be done.